The deadline to order from the Original Works fundraiser is December 11th! Capture your child's masterpiece! Proceeds go to art supplies. Questions? Contact Kelly Kersmarki
[email protected]
(804) 699-1142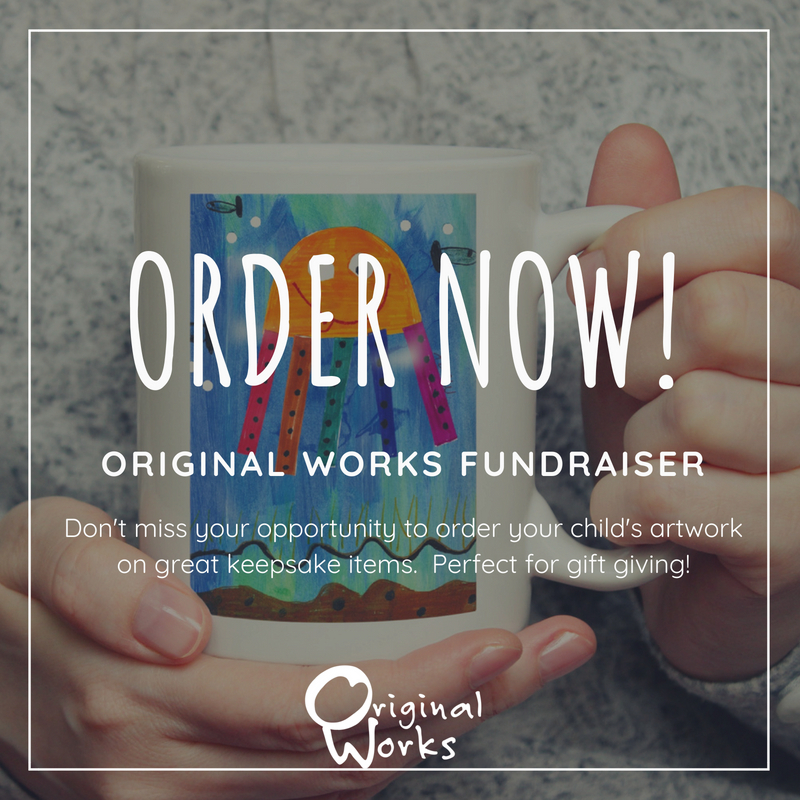 During the week November 7-11, GCPS recognizes National School Psychology Week to highlight the important work that school psychologists and other educators do to help all students and staff thrive. GCPS loves our hard-working school psychologists! Visit @nasponline to learn more!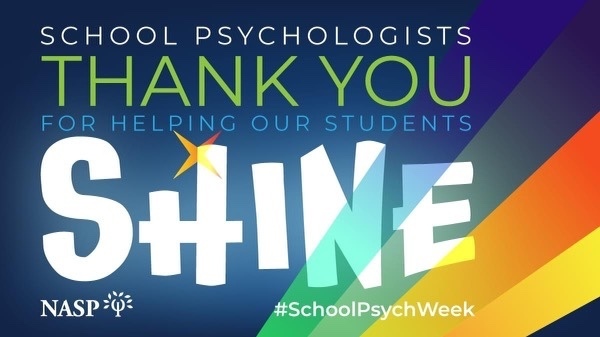 The storm that passed through the county left behind downed trees and high standing water in some low-lying areas. Due to these conditions, GCPS will be on a one-hour delay tomorrow, Tuesday, October the 4th for all students and staff. With the one-hour delay, all students should be at school bus stops exactly one hour later than their normally scheduled time. Schools will be dismissed at their regularly scheduled times. We hope you all weathered the storm without issue. Thank you for working with us to get our students to school safely.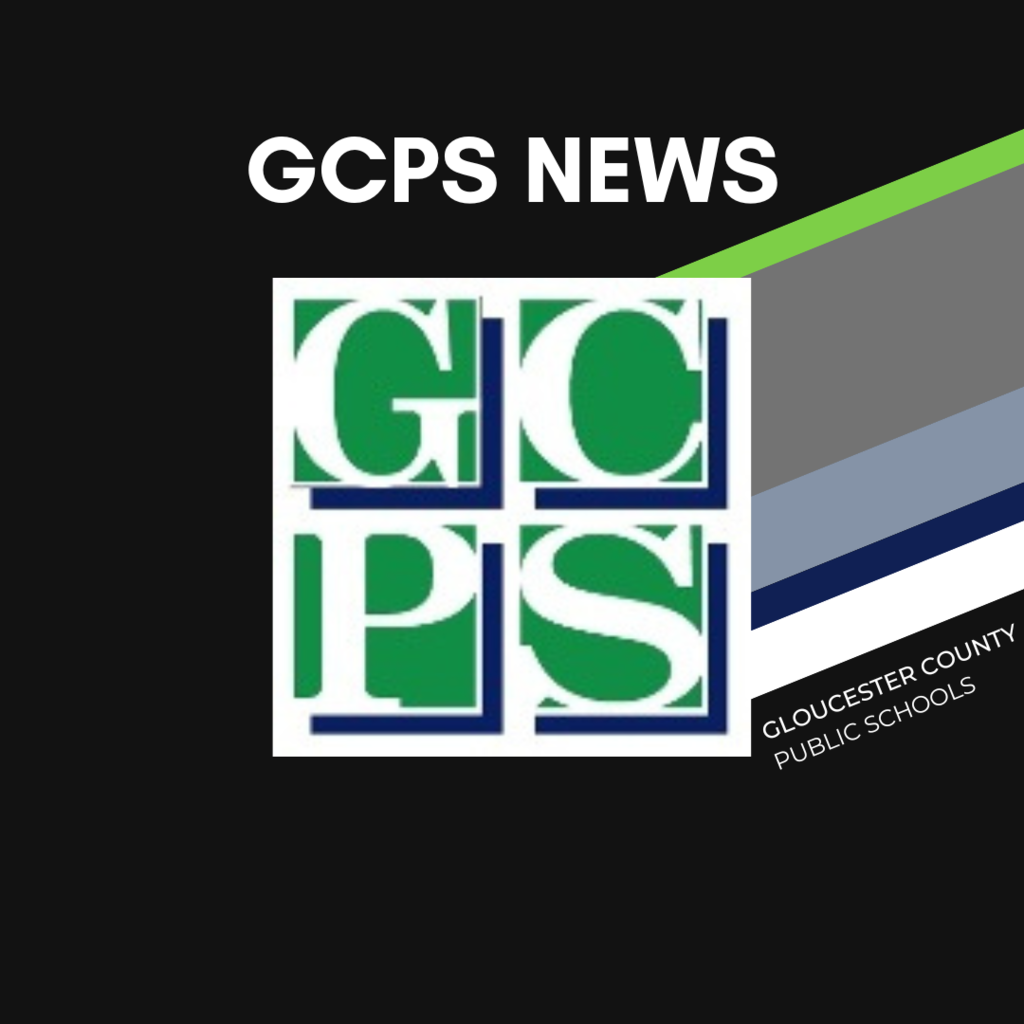 Due to impending inclement weather which will impact road and travel conditions, Gloucester County Public Schools will be closed on Monday, October 3rd, for all students and staff. Stay safe!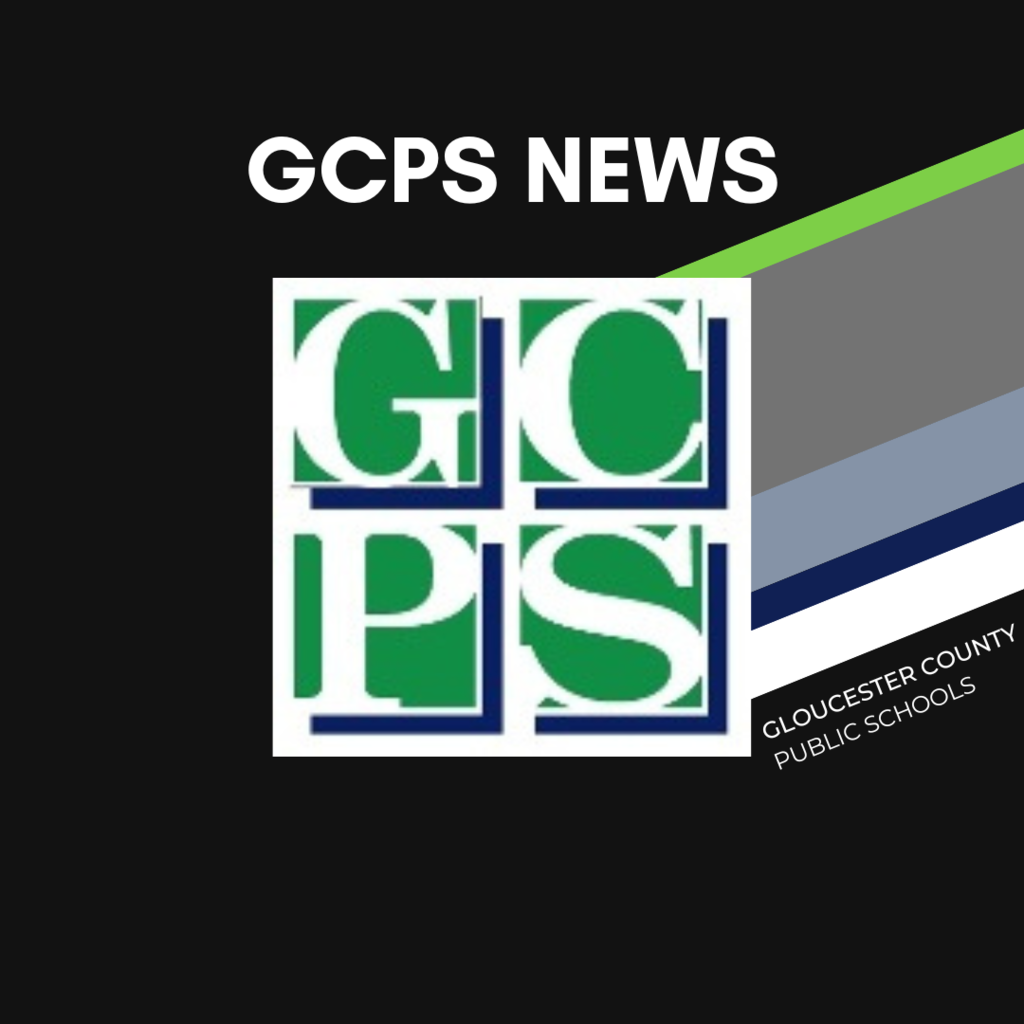 Due to impending inclement weather, all afterschool activities, events, athletic practices, games, and competitions are canceled for Friday, September 30. In addition, all activities, events, athletic practices, games, and competitions scheduled for this weekend, are also canceled. Please continue to visit our social media pages and website for future updates.

Pay School Fees Online! School Cash Online is a web-based program that integrates online payment option for parent with our office's school level accounting. This save and secure form of online payment allows parents to pay for school items like field trips, fees and spirit wear. Register Today!
https://gcps.schoolcashonline.com/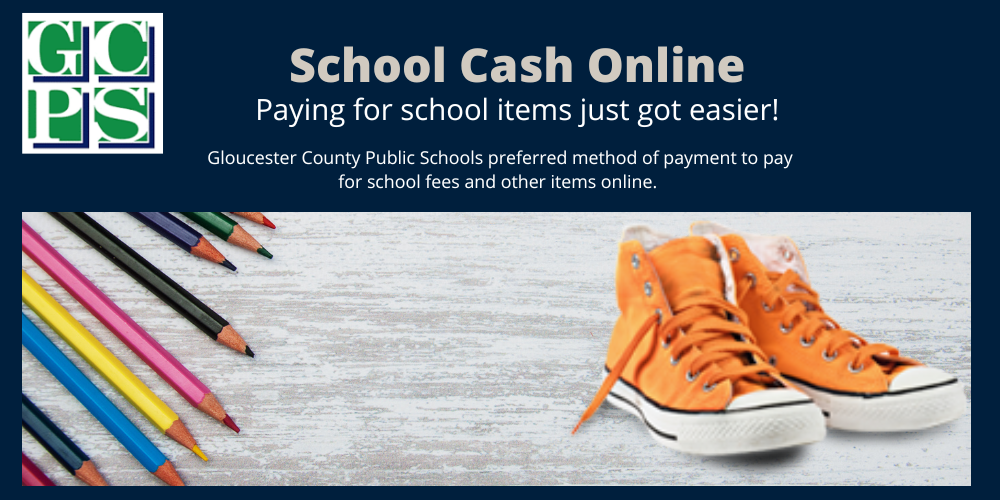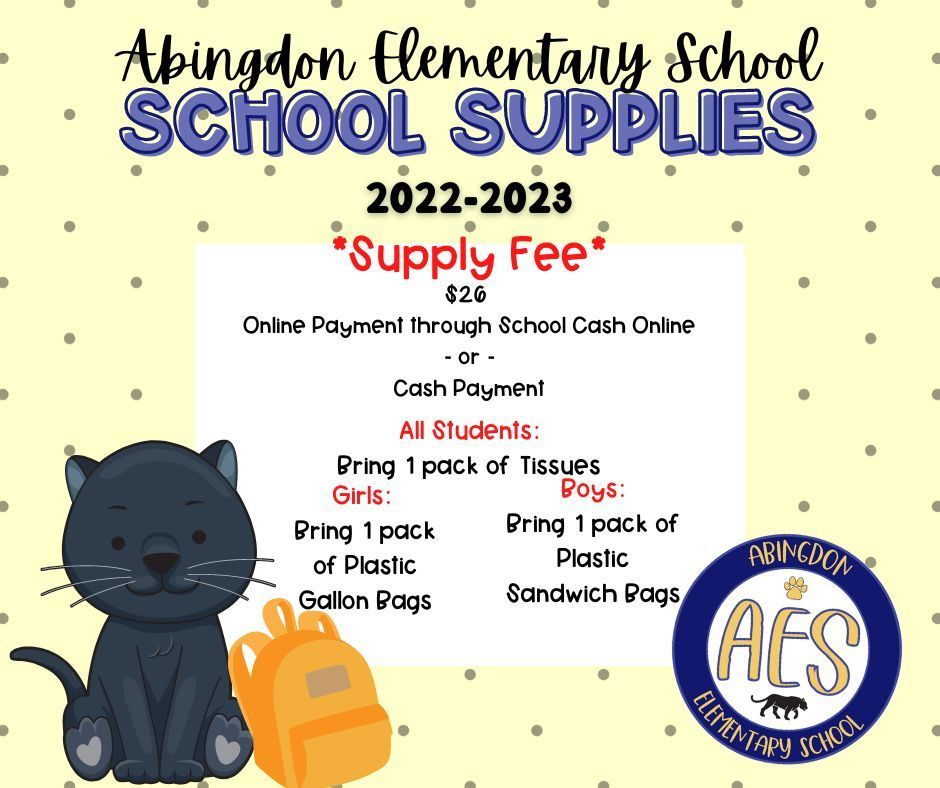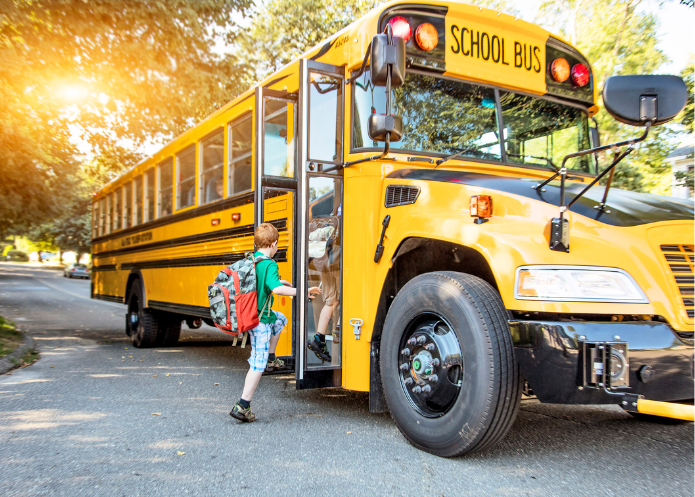 Check the web page on Tuesday, August 23rd, at 12:00 pm, for the 2022-2023 Bus Stop Information.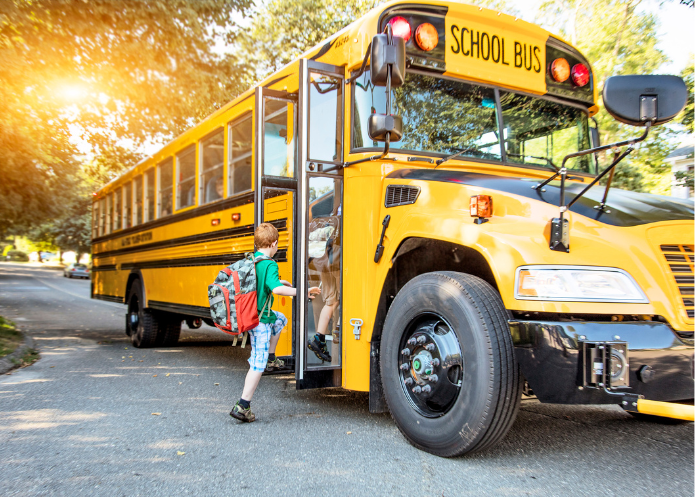 Photos from the 2022 Convocation. Welcome Back Teachers!!!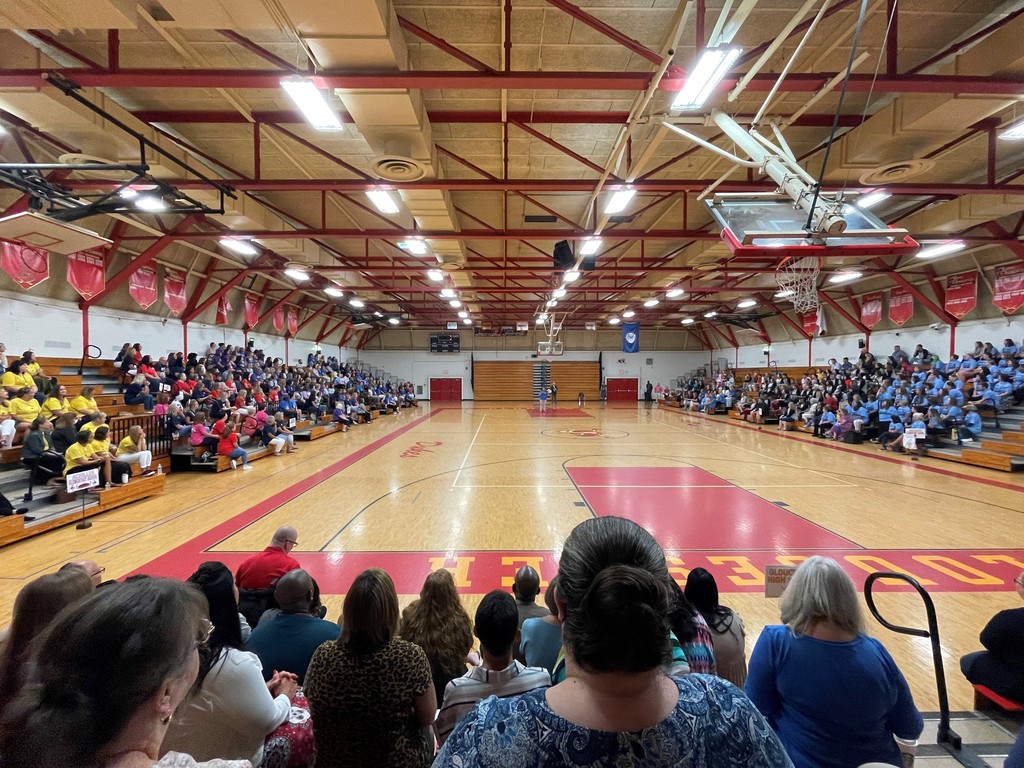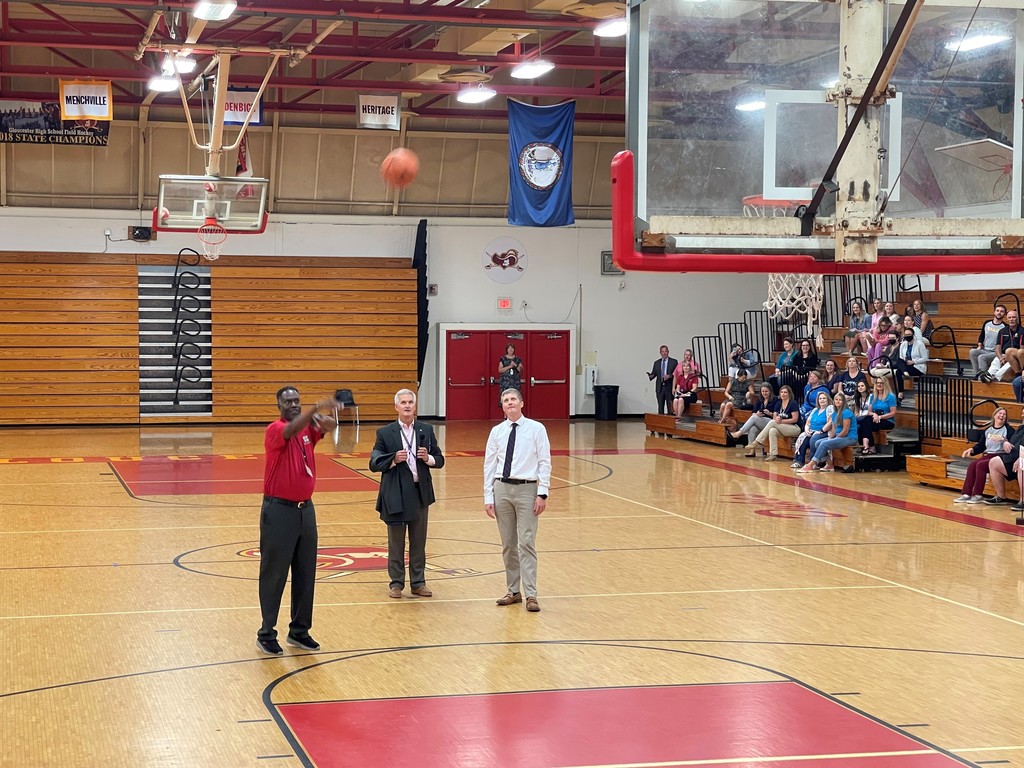 We're thrilled to announce the new app for GCPS! It's everything GCPS, in your pocket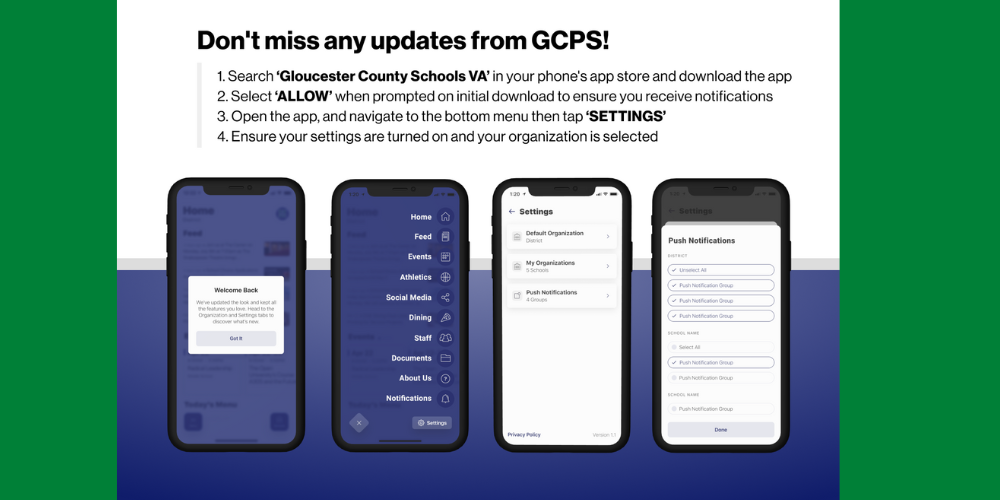 KINDERGARTEN KAMP is coming soon! Details in the image.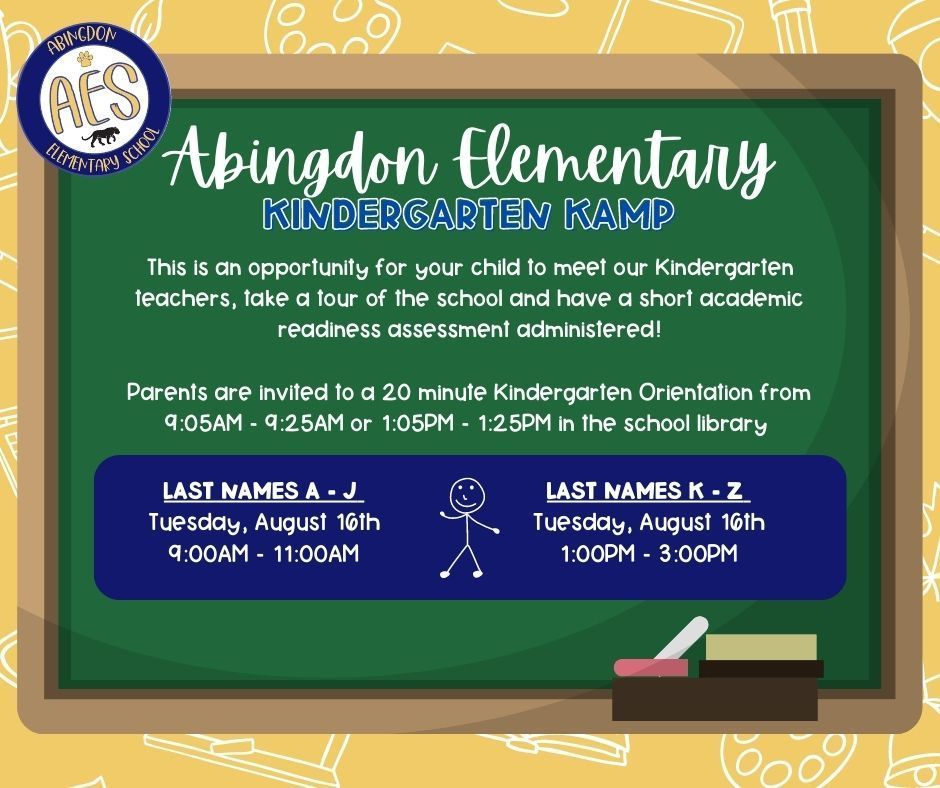 We will have a $26 supply fee this year. Link to pay will be made available soon. Families are able to pay in cash at the school, as well. We are asking that all students bring 1 pack of tissues; boys please bring 1 pack of plastic gallon bags and girls please bring 1 pack of plastic sandwich bags.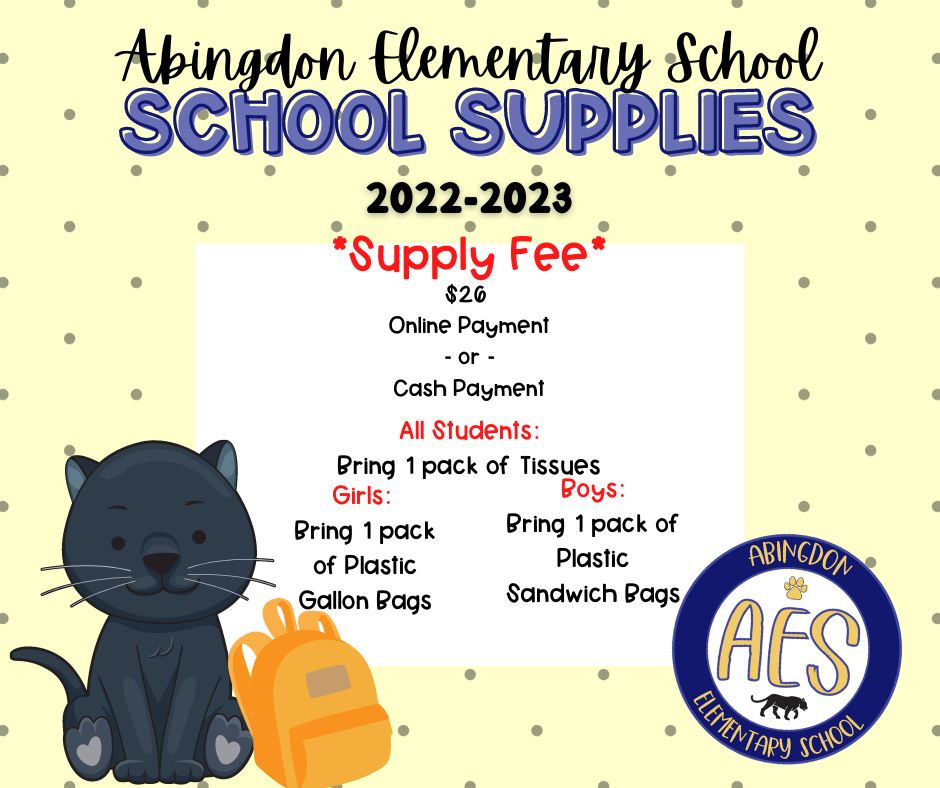 New Schedule for Elementary Schools: In an effort to provide more efficient transport for students Elementary School Hours for the 2022-2023 School Year are: 9:15 am-3:55 pm!
Per the GCPS Website: "We are pleased to inform you that Abingdon Elementary, Achilles Elementary, Bethel Elementary, Petsworth Elementary & Page Middle, qualified for an option available to schools participating in the National School Lunch and School Breakfast Programs called the Community Eligibility Provision (CEP) for school year 2022-2023. What does this mean for you and your children attending the school(s) identified above? Great news for you and your students! All enrolled students of Abingdon Elementary, Achilles Elementary, Bethel Elementary, Petsworth Elementary & Page Middle, are eligible to receive a healthy breakfast and lunch at school at no charge to your household each day of the 2022-2023 school year. No further action is required of you. Your child(ren) will be able to participate in these meal programs without having to pay a fee or submit a meal application."
We are on the look-out for enthusiastic volunteers to join our "Helping Hands" volunteer team! If you are interested and would like more information, please contact Lauren Ginder with Abingdon Community Engagement at (804) 642-9240 or email
[email protected]

Welcome to your new website!

Be on the lookout for our new district app so you can have access to all things Gloucester directly from your mobile devices! More info coming soon.

Don't forget to check out all the great books at our Little Free Library!